Painter & Decorator in North Leeds, Cookridge
Gareth Thompson is your local professional Painter and Decorator in North Leeds and the surrounding areas
Hand Painting Kitchen Specialist
99% Dust-Free Sanding Equipment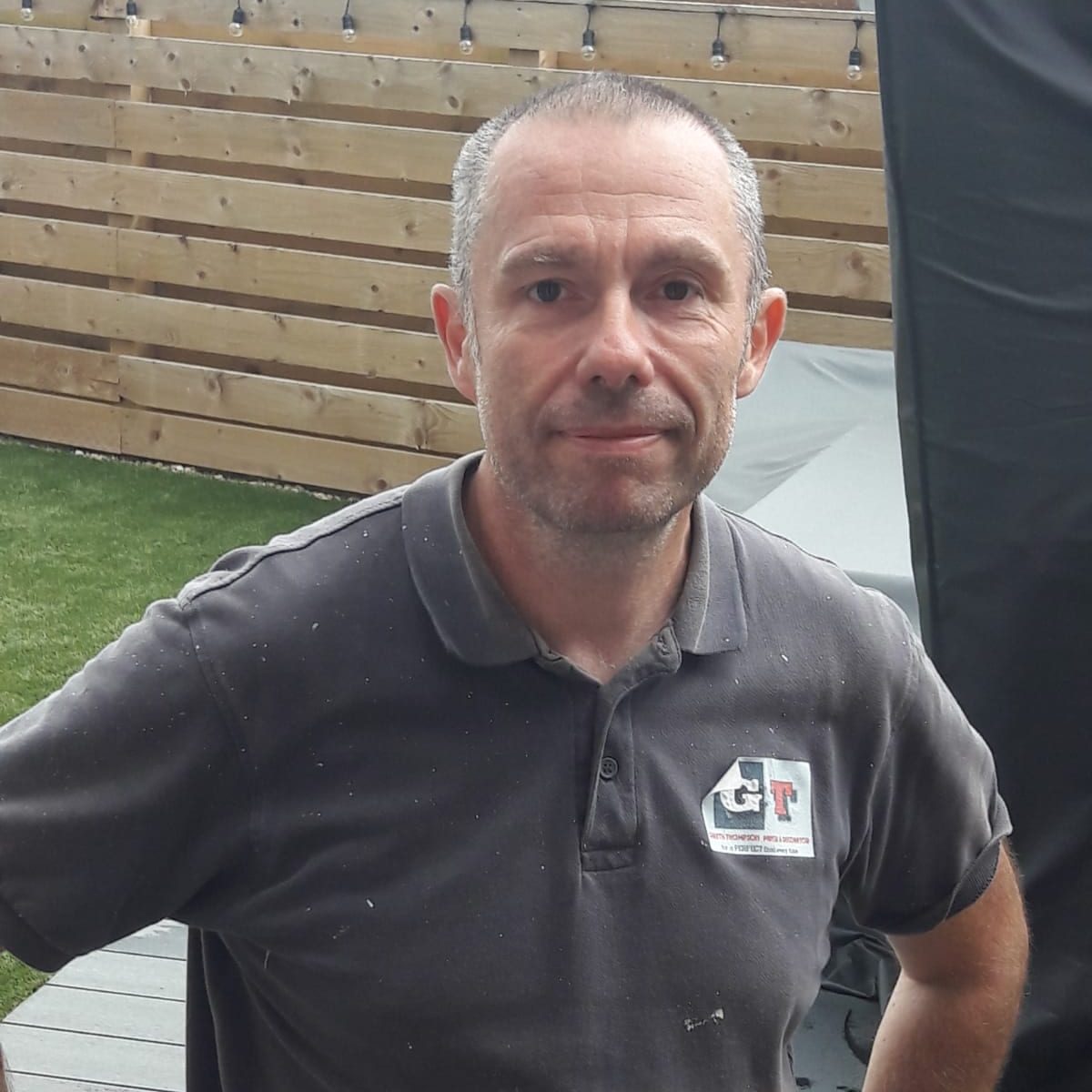 Gareth Thompson Professional Painter & Decorator
I'm Gareth Thompson your local professional painter & decorator based in Cookridge and serving the wider North Leeds area. I provide a first-class decorating service including; hand painting kitchen cabinets, interior and exterior painting & decorating. I hold these qualifications:
NVQ Interior Design
City & Guilds
Advanced Craft Certificate
Give your home or kitchen a new lease of life with our specialist painting & decorating service in North Leeds.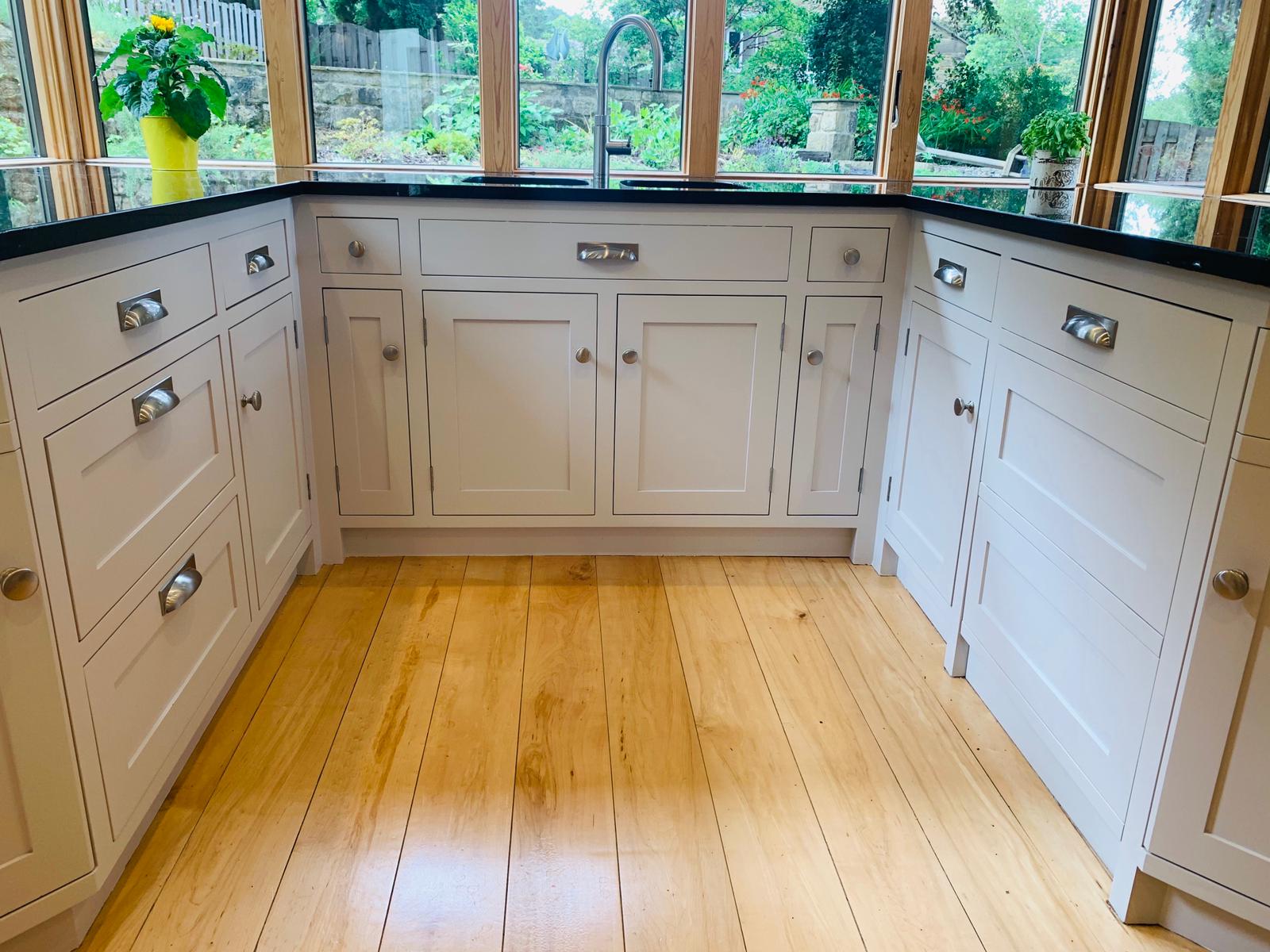 Kitchen Cabinet Painter in Leeds
I specialise in delicately painting your old kitchen cabinets giving them a completely new lease of life and a modern look. Before painting your kitchen cabinets I meticulously prepare your kitchen using a 99% dust-free method to ensure a fantastic finish on your new kitchen. I use specialist painting techniques that will leave your old cabinets with a fresh new look and a smooth finish that looks fantastic.
Our kitchen cabinet painting process includes:
Consultation: We begin with a consultation to discuss your vision, color preferences, and any special requests.
Preparation: We carefully prepare your cabinets by cleaning, sanding, and filling any imperfections to ensure a smooth, even surface.
Painting: Using our expertise and precision techniques, we apply the chosen paint or finish to create a flawless look.
Finishing Touches: We reassemble your cabinets, replace hardware if needed, and ensure everything is in pristine condition.
Final Inspection: We conduct a thorough inspection to guarantee your cabinets meet our high standards of quality.
Interior Painters & Decorators
Elevate Your Interiors with Decades of Expertise
With over three decades of experience, I am a seasoned interior designer and painter serving North Leeds. My deep understanding of colour and commitment to excellence set me apart in the industry.
Precision in Preparation
I believe that meticulous preparation is the foundation of a successful painting and decorating project. To ensure perfection, I employ specialized machinery that guarantees 99% dust-free sanding, creating an optimal surface for your transformation.
Brilliance in Finish
For a flawless finish, I exclusively utilize top-of-the-line Benjamin Moore water-based paints. These high-quality paints not only offer vibrant, long-lasting colors but also contribute to a stunning overall result.
Elevate your living space with my decades of experience, precise preparation, and premium materials. Contact me today to bring your interior design vision to life.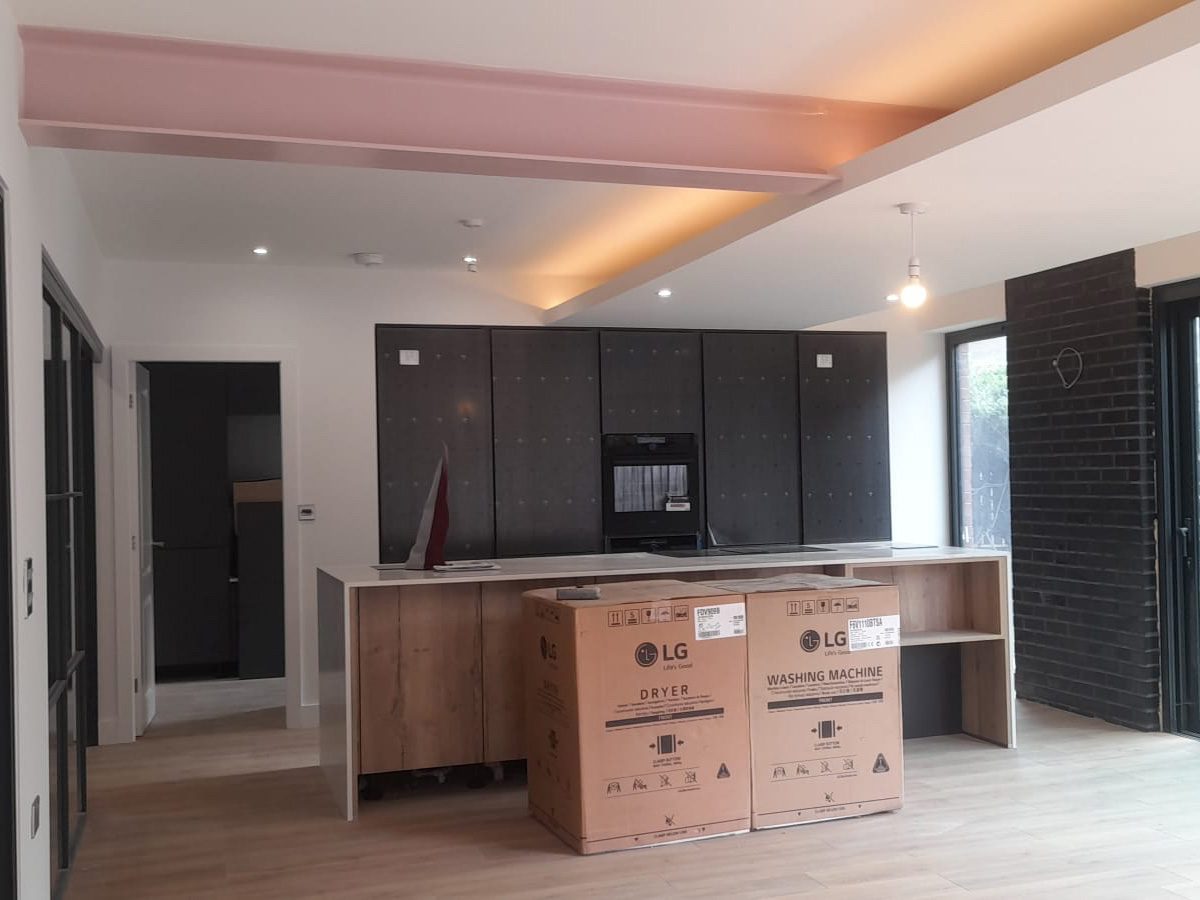 Looking For A Quality Painter & Decorator in North Leeds?

Here's just a few reasons you can rely on Gareth to provide fantastic painting and decorating in North Leeds:
Check Out Our Reviews & Read Our Blogs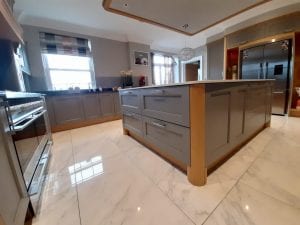 What Is Involved In Hand Painting A Kitchen? Gareth Thompson's Guide Hand-Painted Kitchens, From Initial Phone Call Through to Completion
Read More

→